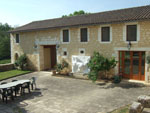 2 hours from Bordeaux between Angoulême and Périgueux,
Beautiful Stud farm in Dordogne (France)
40 hectares under one tenant with one small lake (1 ha)
Master house of 450 m2 in perfect condition including notably 6 bedrooms, 3 bath and shower rooms, kitchen and back-kitchen, dining room, living room with open beams and big stone fireplace.

---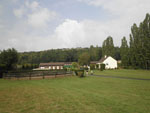 First class investment for a flat race or a hurdles trainer wanting to begin a Parisian career:
For sale racing stable at Lamorlaye
This could really be a beginning of a great career as a thorough-bred trainer.

---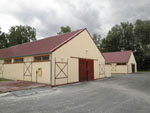 Unique opportunity to train your racehorses together with the biggest Parisian trainers:
Stable of 40 boxes along tracks in Chantilly
which are daily maintained by FRANCE GALOP to build tomorrow's champions
Whether you already have racehorses stabled with the Parisian tainers or you intend to make large investments in racing in France, this unique opportunity will not fail to attract your attention !!

---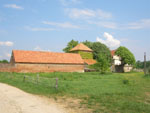 55 hectares with all in one block: breeding stud farm one hour from the Swiss border.
This property of appreciable extent in the Côte d'Or is especially well-adapted for the needs of Swiss owners wishing to create a quality breeding centre at less than two hours by road from their home.

---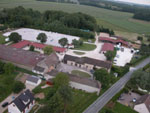 One and a half hour away from Paris and 30 minutes from Fontainebleau,
Bourgogne, exceptional equestrian property of nearly 10 hectares
Well situated between Switzerland, Benelux Countries and Ile-de-France region, only a few minutes from access to motorways serving the whole of France this renowned equestrian centre organises the competition of CSIO up to international level (CSI).

---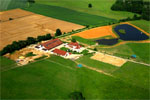 One hour and fourty-five from Geneva, and Two hours and thirthy minutes from Basle,
Exceptional Domain of 35 Hectares ideal for training men and horses in the heart of Europe.
This beautiful property is situated at about two hours by road from Geneva, Lyon Basle and also mid-way between Paris and Turin or Milan.