Demanding investors who are actively looking for horses capable of meeting major challenges and maintaining the high reputation of their stables.

People who know that bad horse is never cheap enough and that a horse destined to become good is never easy to find.

Well-informed people who want to rely on experts hardened at the horse markets all over the world with the greatest respect for a relationship based on honest and limpid transactions.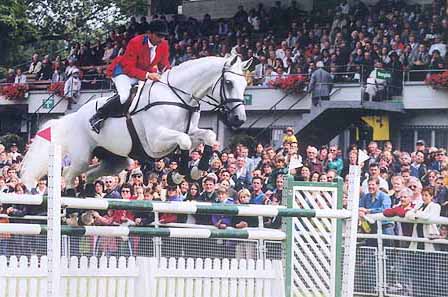 Calvaro V monté par Willy Melliger
Copyright Heidi Wettstein Hasenbühlstrasse 5 - CH - 8610 Uster - tel: 01.940.74.73